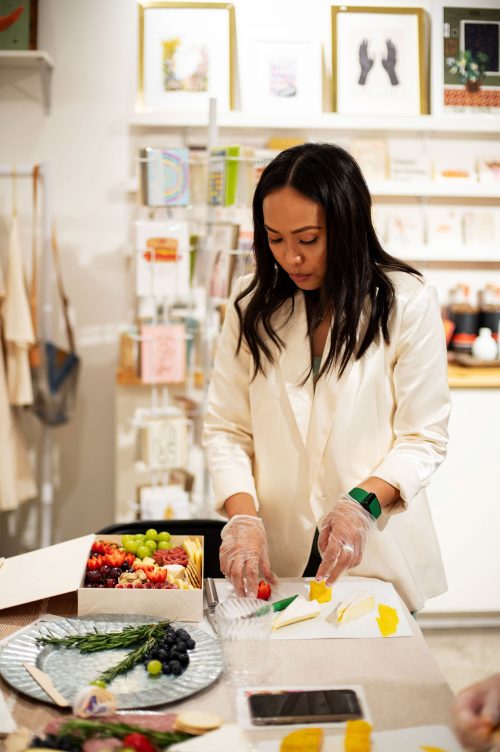 Workshops
Does seeing charcuterie images on social media leave you hungry, drooling, and with a desire to do it yourself? BUT, you don't know where to start. Join us in one of our fun, hands-on "make your own" charcuterie workshops.
We will walk you through all the steps of cutting cheeses, fruits, and meats while giving you the foundation to create more elaborate platters. Our workshop will consist of a teaching demonstration for the first half; you will create your own charcuterie box to take home for the second half.
*All materials will be provided, you just need to bring yourself (and maybe a partner/friend) and have fun!
Private / Corporate Workshops
Interested in having a private or corporate workshop? (Perfect for team building)
Fill out the form to get started on setting up this experience! Please allow 48 hours for a response by either email or call.