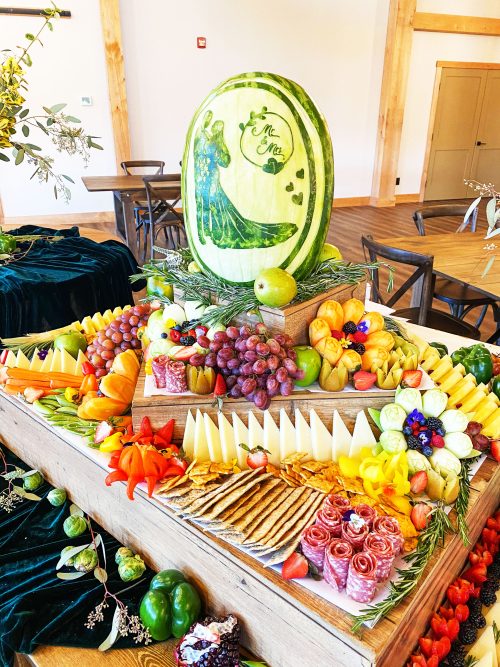 Bouquet Appétit
Bouquet Appétit specializes in designing unique fresh fruit carvings, floral arrangements, and grazing table designs. We create custom orders for weddings, corporate affairs, and other events in Boston and the surrounding areas.
We want to offer our clients stunningly beautiful fruit carvings and arrangements for them and their guests. The arrangements are carved to "WOW" and give your guests a unique and luxurious experience.
Meet Alecia Huynh
I am an artist, carver, and entrepreneur that found my passion in carving fruits. Carving is a therapeutic outlet that allows me to reflect and be more aware of what my inner soul tells me. It's what I love to do.
My carvings and designs are primarily created from fruits and vegetables. I love to incorporate fruits with flowers, make charcuterie boards, and elevate my presentations with touches of elegance.
My business is built around providing healthier alternatives to classic sweet desserts. I am proud of being able to elicit joy whenever we unveil a new design. I take the time to carefully plan my carvings and tailor them to each event to create a truly custom display.